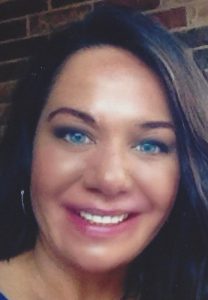 Carolyn Heather Burges-Slavinsky
Carolyn Heather Burges-Slavinsky of Lantana, Texas passed away unexpectedly from natural causes, at the age of 44, on Tuesday, July 14, 2020. Carolyn is survived by her two amazing children, Brooklyn and Dylan Burges, her mother Patricia Cook, her sister Sarah Flores, her brother Linwood Cook, her soul sister Jennifer Soja, and husband Eric Slavinsky. Carolyn Heather was born on March 29th, 1976 to Linwood Paul Cook III and Patricia Cook in Fort Belvoir, Virginia. Her path in life as a child was diverse and included her living in Virginia, Michigan, Pennsylvania, Missouri, California, and ultimately Texas. Throughout childhood she developed an independent spirit and ventured from her home in Port Neches, Texas at an early age. Alone and unafraid, Carolyn began her beautiful life as a young adult, who was stoic and determined. While employed for New York Life, Carolyn entered herself into higher education at St. Edward's University in Austin, Texas; where she completed her Bachelor of Arts Degree in Organizational Communication and Leadership. With great fervor, she then fully entered into the corporate health insurance industry in Austin, Texas in 1997 as an Agency Coordinator for Independent Insurance Agents and Brokers of America. Carolyn began to accrue a vast array of professional work experience in the insurance industry as she climbed the metaphorical corporate ladder. Her endeavors brought her highly sought after experience and senior positions with the likes of New York Life, Genworth, One America, and Lincoln Financial. Her career was unfortunately cut short, while she was in service to Lincoln Financial Distributors, as a Vice-President of Sales. The most important chapter of Carolyn's life began in 2008 when she gave birth to Dylan Scott Burges. She welcomed her first child into this world with open arms and a huge heart. Now age 12, Dylan demonstrates the tenacious, competitive, hardworking side of her character. Two years later Carolyn completed her family with the birth of her beautiful daughter Brooklyn Izabella Burges. Brooklyn, now age 10, shares many of her mother's best qualities. She is artistic, creative, and theatrical; all of the ingredients to improve upon her mother's great legacy. The pair in sum are the embodiment of her best qualities; intelligent, sweet, and beautiful. Dylan and Brooklyn are her proudest achievements; her two brightest shining lights in this world. It would be impossible to capture the essence of Carolyn Heather in one paragraph. For so many she was a friend, a mentor, a confidante, and a leader. For others, she was a mother, a daughter, a sister, an aunt, a best friend, and a lover. She lived life flying by the seat of her pants, flawlessly flaunting her brilliance and spontaneous nature in front of all who were fortunate to see. As a family, we will forever remember our blue-eyed gypsy angel. She taught us what it means to care, what it means to love, and what it means to share. Only her friends will be fully able to quantify the product of her being, but regardless we shall all remain forever grateful for the memories she has graced us with. The countless number of peoples' lives that she has touched with her vivacious spirit is one of the many amazing qualities she possessed. To meet her was a blessing. To know her was a gift. Her love and compassion for others will be greatly missed. The footprint she has left on our souls will stick with us forever. We will miss you Carolyn, now fly free to your next endeavor.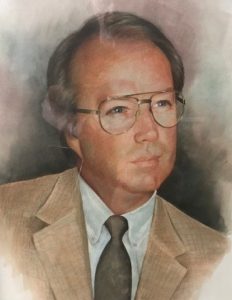 Thomas Lee Waugh
Thomas Lee Waugh of Flower Mound, Texas, passed away on Friday, July 17, 2020, at the age of 79. Tom was born on December 12, 1940, in Pasadena to William Ray and Ruby Lee Waugh. Tom served in the Army from 1961 to 1964 and was stationed in Germany. He had a deep love of cars and was not afraid to take risks.  This led him to an early career as a race car driver.  Several notable wins were three times at Daytona, four times in Talladega, a 24-hour Daytona win, a 24-hour Nurburgring win, and winning the 24-hour Le Mans. Tom had a true entrepreneurial spirit and owned and operated several successful businesses including a hotel and several restaurants.  Later in life, he became a local realtor for Ebby Halliday in the DFW area with his wife, Carole Waugh.  Tom will be remembered by his family and friends for his kind heart, jovial spirit, and infectious laugh. He was devoted to his wife, children, grandchildren, and dogs. Tom was preceded in death by his parents Ruby and Ray Waugh, brother Bill Waugh, and grandson Stephen Waugh. He is survived by wife Carole Waugh, originally from Colorado Springs, CO, sons Craig Waugh of Grapevine, TX, Alan Waugh of Salida, CO, Mark Waugh and wife Elisa of Dallas, TX, and grandchildren Ryan and Emily Waugh.  Due to concerns for the health of friends and family, a private funeral with military honors will be held at a later date. To send flowers to the family or plant a tree in memory of Thomas Lee Waugh, please visit our floral store.