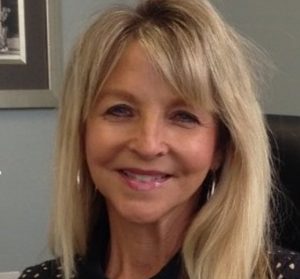 Tammy Lynn Graves Coen passed away peacefully on Saturday, August 19, 2017. Her's was a hard fought battle with colon cancer. She leaves her precious sons, Casey and Carson Coen, and dear stepchildren, Cole and Hannah Coen, behind knowing they will  take care of one another, with her love and spirit in their hearts.
Tammy is preceded in death by her mother and father Mary Ann Foto and Samuel Graves, her beloved grandmother Emma (Maw Maw) Foto, and the late Philip Foto. She is survived by her sister, Darlene Graves, and  half-siblings, Sandy Billings, Geneva Schellici, Delton Graves, and Samia Gonzalez. She was the loving niece of Karen & Philip Foto and Jude & Gay Foto. Tammy is also survived by many cousins, countless friends, neighbors, and admiring business colleagues.
From her birth in New Orleans to her death, Tammy loved life. High energy at home and at work, Tammy thrived as a mom and step-mother. She celebrated every occasion, decorating her home and yard for every holiday. Any excuse to pull out all the stops, decorate, invite people over, and celebrate was her style. Her family meant the world to her making it her delight to provide for them, guide them, and be a role model for them. Tammy was also the mom everyone knew, attending every event with the children. Especially baseball games.
Tammy graduated from Cabrini High School in New Orleans and attended Louisiana State University. Her professional career was in Information Technology, Project and Account Management and her work took her around the world. In fact, she spent 26 years as part of the IT team at Computer Sciences Corporation (CSC), culminating in 12 years as Director of Business Development with Rose International. Professionally, Tammy lived for her customers and team members growing the  company's southern region tenfold.
Tammy cherished and cared for her family and friends during the last year, forever grateful for the care they showed her family. Never losing her ability to smile or be positive, Tammy will be dearly missed.  Her initials say it all,"TLC".
Services will be held Friday, August 25th, 2017, 9:30 a.m. at RockPointe Church in Flower Mound. Her ashes will be interred with her Mother's in New Orleans where she can be found listening to jazz eternally.  In lieu of flowers donations may be sent to the American Cancer Society or Ardent Hospice.